by Marie Lu
"I heard your wish," he said, repeating what he had told me in the music room. "You want to be worthy of being remembered. By your father. By those your father regards highly. By your world. You are afraid of being forgotten." He studied me curiously. "That's a large wish for a Fraulein to make. Why are you so afraid?"
"My thoughts snapped to my father, how he would pull away from me in disinterest if I did not play well…I thought of fading into the lights so quietly that my father might never notice. If I could fill my family's coffers, if I could create with the voice God gave me, my father could not forget that I was there…"Papa once told me that if no one remembers you after you're gone, it's as if you never lived at all."
Ratings & Reviews
Book Grade: B
I am a huge Marie Lu fan – I love how she crafts characters and worlds that are at once compelling and unique. She does this once again with Nonnerl Mozart, a child prodigy whose own ability as a musician is overshadowed by that of her younger brother. Combining authentic historical details with fantastical elements from the Kingdom of Back (a real-life invention of the young Mozart children), the story follows one young girl's attempts to be remembered for her music even as her brother is heralded for his greater talent.
The Kingdom of Back is celebrated as Lu's first foray into historical fiction, but I would contend that it is historical fantasy. Historical details and timeless challenges make this book intriguing, but Back offers escapism and lush imagery. Nonnerl's yearning to be recognized for who she is and what she can accomplish will resonate with the current generation of young adults – especially girls on the cusp of adulthood, like Nonnerl. Her yearning to be remembered is simultaneously her strength, powering her to achieve more than she thought possible, and a weakness, leading her to question all that she thought she knew.
Although there were times when the book was slow and plodding, I am so glad that I worked through it because the end felt triumphant. I fully understood Nonnerl in the conclusion, even though the entire world of Back remained dazzling and baffling at the same time. While this book is insightful and engaging (and absolutely drove me to do some Googling on Maria Anna "Nonnerl" Mozart), I wish that Back took a back seat to the historical exploration of the story of the Mozart siblings.
Movie Rating: G
The Kingdom of Back has no swearing or inappropriate scenes. The scenes are beautifully described and the language and actions are befitting of the 18th century. The only times that this deviates from this rating is with some of the scenes in the Kingdom of Back when fantastical things take place. There is no violence, but there are dramatic moments in the fantasy world, especially when Nannerl uncovers the truth about her own role in Back. This book has a really sweet depiction of the bond between the two Mozart siblings and has a lot of tender moments as Nannerl grows in confidence. Additionally, there are lots of positive messages found in this book – inspiration about overcoming obstacles set before you and seeking to understand others even if you do not agree with them.
Would I Buy This for My Library: Yes
This is not Marie Lu's typical work, so it may not appeal to her die-hard fans. It involves no dystopian elements, and has a heavier fantasy component than I expected from a historical fiction novel. As a result, this might not fly off the shelves, but for those who actually take the time to read it and are willing to get through some of the slower portions, the ending will pay off.
Summary:
Mozart is a household name, but really it is only Wolfgang Amadeus Mozart who is associated with the name. Few think of his sister, Maria Anna "Nonnerl" Mozart, a talented musician and composer in her own right. The Kingdom of Back tells the story of the siblings, emphasizing the fantastical world that the two created to amuse and entertain themselves and offer a bit of escapism from the challenges of the real world.
Nonnerl narrates the tale, seamlessly blending her fame as a musical genius, the jealousy that creeps in as she recognizes her brother's talent, and her desire to be remembered in a world that will not celebrate her accomplishments. Her one desire is to be remembered, but given her gender, she knows that making a name for herself will be a perpetual battle. Nonnerl must navigate meeting her father's demands and her all-but-certain future as a forgotten name, and, thus, escapes to the Kingdom of Back where she finds inspiration, music, and beauty. As she grows, though, Nonnerl discovers that not all in Back is as it seems, and not all in the real world is what she had assumed. How can Nonnerl protect herself and brother from a world that wishes to consume them, and achieve her dream of being remembered throughout history?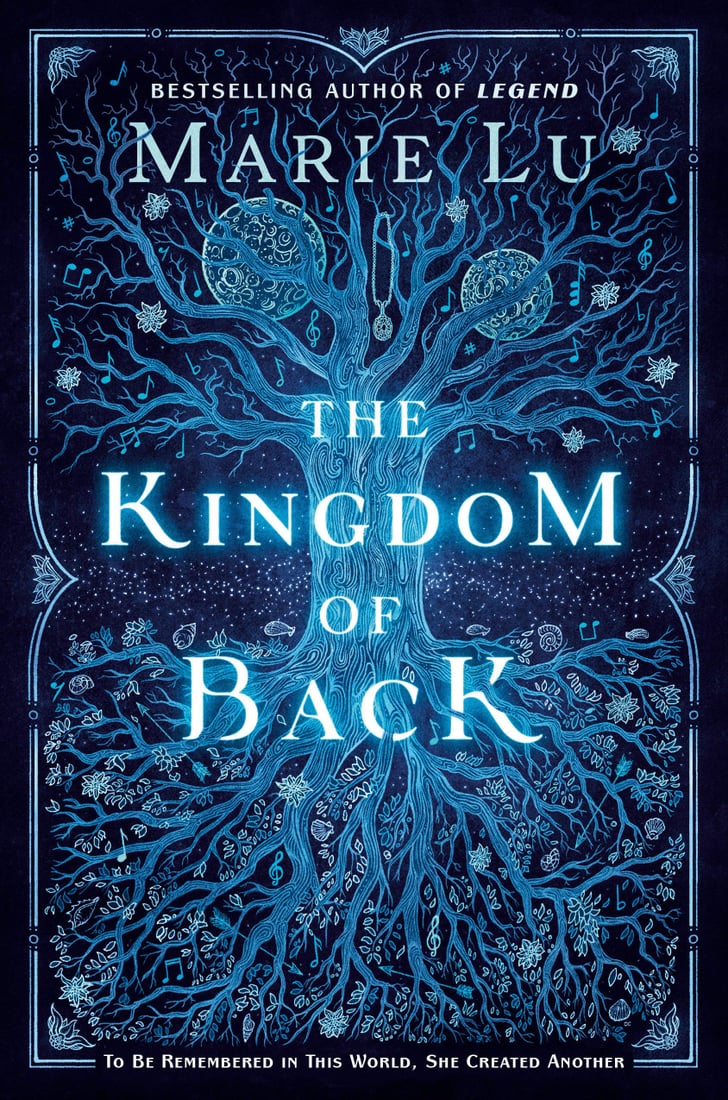 Book Talk Questions:
Explain Nonnerl's reaction when she sees Woferl play for the first time. What does she realize about her brother?
Who is Hyacinth and what are Nonnerl's initial impressions of him? How do these change over the course of the story?
What does Nonnerl's father do when he finds her notebook of music? How does Nonnerl react? Later in the story, what does he indirectly ask her for and why does he need her to help meet his obligation to the archbishop?
What does Hyacinth want Nonnerl to do to Woferl? How does she react?
What does Woferl tell Nonnerl about how he signed the book? How does she react?
A Perfect Read for Fans Of…
The Shadow Queen
The Fountains of Silence
The Young Elites
The Guinevere Deception